2011 Global eBook Award Winner

Written by Kristen Zajac       Illustrated by Julie Tucker
Emma comes from three generations of Air Force pilots and misses her father when he travels. Her best friend Adam tries to cheer her up. Emma's great grandfather, one of the first African American pilots during World War II, shares his life story with Emma and Adam and helps them appreciate the spirit of service.
Emma and Adam's journey to understand, honor, and capture the spirit of service for themselves will touch the hearts of both young and old. Anyone who has ever served in the military or has known someone who served will appreciate the book's universal themes of duty to country, separation from family, and the importance of saying "thank you." The historical fiction storyline of Emma's great grandfather serving as a Tuskegee Airman will appeal to kids, parents, teachers, and history enthusiasts alike. *** 2011 Global eBook Award Winner, Multicultural Fiction ***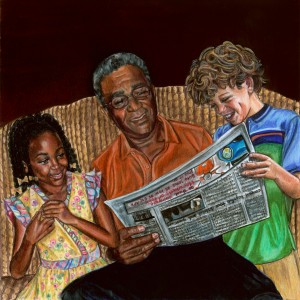 Video Preview of Book:
http://www.youtube.com/watch?v=IhN_BAzk6OQ
Get More Information and/or Buy This eBook
http://www.guardianangelpublishing.com/spirit-service.htm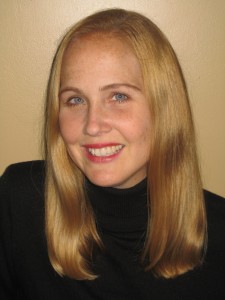 About the Author: Kristen Zajac was inspired to write this story in tribute to the courageous military families she met and worked with at United States Central Command. Before becoming an author, Kristen was an Associate with Booz Allen Hamilton in Tampa, Florida, where she worked on-site at U.S. Central Command, MacDill Air Force Base, writing threat assessments for deployed service members.
Prior to joining Booz Allen, Kristen worked at FBI Headquarters in Washington D.C. as an analyst in the Counterterrorism Division. She was awarded a 1997 Presidential Management Fellowship in  Washington D.C. by the Office of Personnel Management.
Kristen earned a Master of Arts in Political Science from the University of Florida and a Bachelor of Arts in Political Science from Stetson University. She is a member of the Society of Children's Book Writers and Illustrators. Kristen and her husband are the proud parents of boy/girl twins who love books as much as they do. Visit her website with resources for kids, parents, and teachers at http://www.kristenzajac.com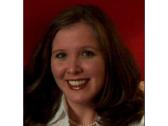 About the Illustrator: Julie Tucker is a graduate of The Savannah College of Art and Design and has exhibited her work in a variety of venues throughout the U.S. Her art and mural commissions can be seen in corporate and private collections. Julie's work has appeared in a television documentary and in a series of PBS specials on the art and artists of Tennessee.
Daughter of a talented artist and sister to a gifted writer, illustrator Julie Tucker was literally born into a house belonging to the arts. "Having a mother for an artist really made my whole world colorful and joyous growing up. Art has always been a part of my life."
Julie has taught in the public school system as well as Southern USA art museums including; DeLand Museum of Art and Harris House of The Atlantic Center for the Visual Arts in Florida and The Frist Center for the Visual Arts, Sarratt Student Center at Vanderbilt University, The Renaissance Center, and Harpeth Art Center in Tennessee. Julie hopes to encourage children to follow their dreams wherever they may lead and help instill in them the confidence to be whatever they want to be. Her website is http://www.zhibit.org/tuckerillustrations