For years Lyssa Smith went to great lengths to present herself as a normal professional woman, a feat she attained only by keeping her work strictly separate from her personal life. But after she challenges the ethics of a developer who is a major client of her employer's company, the truth about her unconventional family comes out, and her illusion of normalcy evaporates.
First her female supervisor accuses her of sexual harassment and she loses her job, which jeopardizes her plan to save her gay parents' organic farm. Then, in an attempt to make her feel better, her parents reveal a secret they had long kept from her, causing Lyssa to question everything she thought was true about her place in the world.
Her one hope of regaining her shattered dream lies with the forward-thinking "green" builder, Dane Callicott, an artist trapped in a businessman's life. To put things right, Lyssa and Dane must create a new path for themselves—though this sets them at odds with rivals and their well-meaning families alike.
This novel is a gentle and humorous look at unlikely lovers, the meeting of generations, the capricious effects of prejudice, and deeply felt values in our modern world.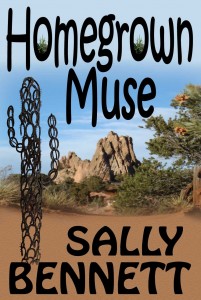 [cf "user_submit_name"]
Get More Information and/or Buy This eBook