[custom_field limit="1″ between=", " /]
Stuart Graham is a hunter who isn't interested in killing things. He flees his office and hectic life in the city every chance he gets. Sitting alone in the wilderness, gazing up at the stars with a crackling fire warming his feet, is his idea of the perfect weekend. No cell phones, no email, no fluorescent lights. But when a quirky Japanese man suddenly appears in his camp one evening, he's going to really wish he brought that cell phone.
Or at least more bullets.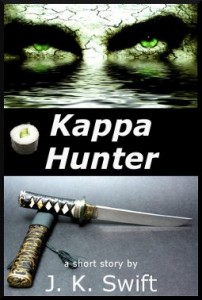 A short story by J.K. Swift
5700 words (26 pages)
Rating: PG for language
Click here for J. K. Swift's fiction blog
or here for his small business blog