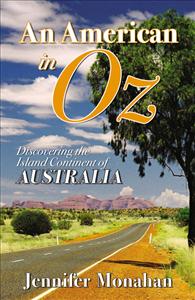 Two travelers. 55 days. One extraordinary adventure. 
"Inspirational and Entertaining!"             
  Have you ever thought about going to Australia? Have you already been there and know you want to return to explore further? This book is an intimate look at the largest island continent in the world. Filled with deserts, rainforests, mountains, and fringed by some of the world's most beautiful beaches and coral reefs, Australia is a highly desirable travel destination. Whether you are planning a trip of your own or prefer the comfort and convenience as an armchair traveler, this book offers an extraordinary journey.
You will discover:
• The people, places, lifestyles, and wildlife of Australia
• Cattle and sheep stations so vast, their boundaries reflect those of small countries
• A deep rooted and lasting connection between America and Australia
• Cities, parks, and reefs beyond Sydney and the Great Barrier Reef
• Hidden treasures and secrets of the outback
• How two American travelers drove an old Ford (yes, a Ford) 3,000 miles across a country similar in size to the continental United States
What readers are saying about "An American in Oz"….
"I was positively surprised to come across an entertaining and enjoyable travel narrative such as "An American in Oz", Monahan's experiences and anecdotes are amusing and informative for anyone interested in visiting Australia. "An American in Oz" is a well-written travelogue that inspires readers to pack their bags and journey to the land of Oz themselves. The author's joy of traveling is infectious, her writing style lively, her observations relevant, and her anecdotes humorous. What more can one expect from a travel book?"      Volker Poelzl, Senior Editor, TransitionsAbroad.com   (To read Poelzl's full review, click here.)
"How do Americans see Australians? We're similar pioneering nations, started as colonies of Great Britain, fought side by side in several wars, and known for our brash, bold and inventive people. Jennifer Monahan's book "An American in OZ" offers a wonderful eyes-wide-open narrative of the island continent." L. Peat O'Neil, author of Travel Writing – See the World. Sell the Story. and Pyrenees Pilgrimage – Walking Across France 
"The introduction does its job. I can't wait to read the whole book!!!"   Kathleen McLain, Real Estate Agent  (To download a free copy of the Introduction, click here.)
"I am loving your writing. You are very talented and funny. I want to go visit Australia!!! I want my husband and my daughter to read it next."    Audrey Zeigler, Graphic Design Artist
"It's solid from beginning to end. I couldn't put it down. I was in Queensland on Magnetic Island this morning. I can't wait to get back to the story."      Lisa Calvert, Soccer Mom
"Descriptive, inviting, intriguing, educational, and enlightening. You have an easy to read style and have done a wizard-like job of telling your story of 'Oz.'"     Gary Greenfield, Business Consultant
"Just got the book and read the first twelve pages. WOW. WOW. WOW. Can't wait to dig in."   Caroline Rolman, College Student
"It makes me want to go to Australia!"      Chad, 16 year old high school student
"I LOVED IT!!!!"     Deb Flage, Toastmaster
"Fabulous descriptions of "Oz." I felt like I was there with you!"    Kristin Kirman, Salon Stylist
"This book is a wonderful adventure through Australia, a trip into the back country that most of us can only dream about. An American in Oz touched my heart and soul."     Katie Graves, Advertising Specialist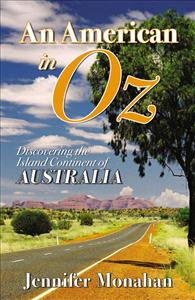 Get More Information and/or Buy This eBook
 To order the pbook (printed version),click here  www.anamericaninoz.com
About the Author – Jennifer Monahan has traveled to 44 of the 50 United States. Trips abroad include Canada, the Bahamas, Taiwan, New Zealand, Solomon Islands, South Korea, Australia, Fiji, Great Britain, and Mexico. While on an extended trip to Australia, she filled a journal with details about a land called "Oz." This is her story. For more about the author visit www.jennifermonahan.com
To read TransitionsAbroad.com Senior Editor, Volker Poelzl's full review, click here.
To download the book's Introduction, click here.
To read a 3-page excerpt from An American in Oz, click here.