Northern Lore is a Field Guide to the "Northern Mind-Body-Spirit", and will help you re-discover the Folk-Lore & Traditions of North Western Europe, and acquaint you with modern practices inspired by that lore. In today's exciting cosmopolitan society, we tend to discard the old in favor of the new; and while discovering new traditions is a wonderful experience, it's important to also reflect on the traditions that have shaped our culture, and see where they've taken us. In Northern Lore you will:
Practice "Runic Yoga" for Health and Well Being
Learn Ancient Herblore for Holistic Healing
Meet your Animal Spirit Guide, or Fylgia
Discover Lost Meaning in the Days of the Week
Explore Modern Holidays & connections to Ancestral Festivals
Unlock the Mysteries of the Runes
Sample Viking and Anglo-Saxon cuisine
Together we'll take an incredible journey back in time, and forward, embracing a synthesis of ancestral riches, and modern sensibilities. My hope is that after reading this, you'll go and dig deeper into your history – read the Eddas, harvest some herbs, practice runic yoga and cook a viking feast!
Live the Lore!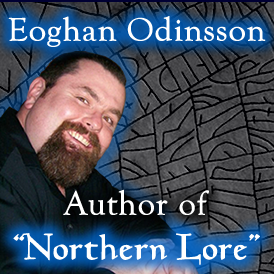 ---
Reviews From Fellow Authors: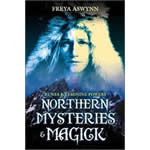 Quotes from Freya Aswynn's Review: – "This book is the single most comprehensive guide to various branches of the Northern Tradition." – "The first thing which strikes me about this book, is the writing style, easy and unpretentious, simple and straight. No waffle anywhere. The first chapter especially is written with a enthusiasm for the subject radiating off every page." – "…this is written like and adventure story of discovery."
Freya Aswynn is Author of Northern Mysteries and Magick: Runes & Feminine Powers, Power and Principle of the Runes, Songs of Yggdrasil: Shamanic Chants from the Northern Mysteries, and more.
---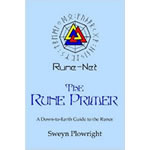 Quotes from Sweyn Plowright's Review: – "Northern Lore is one of the rare well researched books available on Heathen Lore for Heathen folk. Such books were almost impossible to find in previous decades, leaving a choice between dry academic tomes, or cobbled-together New-Age fantasies. Since 2000, a small but growing number of authors have made the effort to bring academic sources and honest analysis to bear, and put their findings into a useful form." – "This is one of a handful of books I could recommend to a student or seeker of Northern Lore that does not need an accompanying list of caveats. Well done."
Sweyn Plowright is the author of The Rune Primer: A Down to Earth Guide to the Runes & True Helm a Practical Guide to Northern Warriorship.
---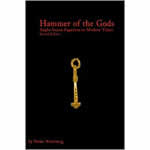 Quotes from Swain Wódening's Review: – "Wassail Eoghan! I truly enjoyed it [Northern Lore] esp. the section on weather lore, the mythology section and Tao of the North. I would recommend it to anyone! Welga!
Swain Wódening" Swain Wódening is the author of Hammer of the Gods: Anglo-Saxon Paganism in Modern Times, Germanic Magic: A Basic Primer on Galdor, Runes, and Spá, Family Rites for the Germanic Heathen and more.
---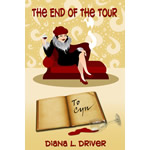 Quotes from Diana Driver's Review:
"[Northern Lore] fills in the holes that other books on the Northern Peoples seem to miss. Odinsson does an excellent job of showing the reader a complete picture of Northern Life in the past centuries as well as incorporating those ideas into modern life through examples such as Runic Yoga and meditation.
Within the pages of Northern Lore, the reader will find historical information such as recipes […], herblore, runic yoga, stav fighting stances, as well as information about the runes and their mysterious magic. Also included are passages from Norse sagas and information about the Norse gods and goddesses.
[Northern Lore] is well organized, skillfully written, and offers insights to those both familiar and unfamiliar with the Northern Traditions. This is a reference book for everyone and one I highly recommend."
 Diana Driver is the author of several books, and specializes in Mystery novels.
---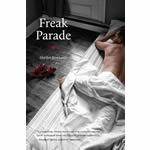 Review by Award Winning Author and Judge, Marilyn Jaye Lewis:
"This was an excellent eBook. Thoroughly researched, well-presented, exceptionally well-illustrated. A very good example of how eBooks can readily compete with traditionally published books. I learned a lot of very interesting things from this book and, particularly for "New Age" thinkers and enthusiasts, I highly recommend it."
Marilyn Jaye Lewis is an award winning author and editor of several books.
---
ABOUT THE AUTHOR
Canadian born Eoghan Odinsson is an award winning journalist and author with a lifelong passion for the knowledge of our Northern forefathers – or "folk lore". Literally, the knowledge of our people.
Graduating from the University of Aberdeen in Scotland with his Masters of Science degree, he subsequently taught for the University, and was a dissertation advisor for graduate students.
In addition to his academic background, Eoghan also holds a Black Belt in Chito-Ryu Karate, and has taught Martial Arts in Canada and the USA.
Eoghan currently lives in the Washington D.C. area with his wife, son and three dogs. Get More Information and/or Buy This eBook
Get a copy of the Book!