INSPIRATIONAL MESSAGES TO HELP UNCOVER THE
MAGNIFICENT YOU!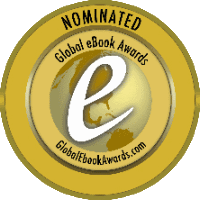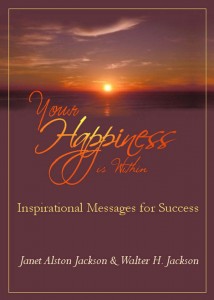 Imagine how you would feel if you could be free of the emotional frustrations dealing with  life's challenges.
How would you feel if you  didn't allow depressing world news events, like the economy, to weigh on you?
You CAN have inner peace and happiness, even in the middle of chaos.
Why is that possible?  Because being happy and having inner peace are your natural states of being.
You really are unlimited.  And, you can tap into your greatness and get more out  life by practicing the ancient, simple practice of Mindfulness that has helped others do just that for 2,500 years.  It's the key to help you uncover peace and happiness, which are often clouded over by fears and false beliefs that don't serve you.
"YOUR HAPPINESS IS WITHIN," nominated for the Global eBook Awards, is a collection of weekly messages offering rich insights and valuable wisdom into everyday challenges, along with an easy step-by-step guide on how to use calming, Mindfulness Based Stress Management Techniques to reduce and eliminate stress.  Isn't it  time that you release toxic emotions and thoughts that have held  you back?  Don't you deserve to start enjoying a life  with inner peace and happiness?  It all starts within.
"These Messages have helped me through the more challenging times."
– Linda Miller
"You have no idea how much strength and inspiration I receive from these messages. They have taken the fire out of despair, brought about calm to a seemingly desperate situation and put hope in my future."
~Alvin Owens
About the Jacksons: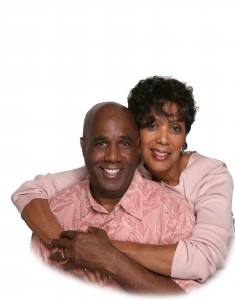 Walter H. Jackson and Janet Alston Jackson are behavioral consultants who  facilitate programs to help empower all types of audiences to strengthen their relationships, by teaching behavioral styles and Mindfulness techniques for better communication and less stress. Since 1996 this husband-and-wife training team have been dedicated to sharing how communicating with awareness, and from the heart, can enhance relationships personally and professionally. The couple are authors of "Sporting the Right Attitude," a USA BOOK News Finalist, and "A Cry for Light: A Journey into Love," winner of the USA Book News Award for Christian Inspiration.
to read a chapter and to order an instant download of
"YOUR HAPPINESS IS WITHIN,"
In this eBook for busy people, you'll be able to immediately click on the challenge that ou are facing and find an inspirational message. The Mindfulness section of the book,  will walk you through simple steps to quiet your mind so you can tap into your intuition to best handle your situation. Inside of you is all the wisdom you need to be guided in the right direction.
Below are samples of the short and insightful messages for busy people:
Chapter 1- HAPPINESS
Set Your Emotional Thermostat to Happy
Unleash Your Happiness
Chapter 2 THOSE PERSISTENT THOUGHTS
Commanding Your Mind
Overcoming Disastrous Thoughts and Feelings
Chapter 3 FEELINGS
How Do I Use Mindfulness to Deal With My Feelings?
Finding the Balance Again After A Loss
Chapter 4 THE EGO TRAPS
Freeing Your Mind
Changing Attitudes to Change Outcomes
Chapter 5- FEARS AND WORRIES
Drowning in Fears?
Overcoming Life's Fires
Chapter 6 PRACTICE MINDFULNESS FOR HAPPINESS
How to Practice Mindfulness
Tap into Your Power House
Chapter 7 LETTING GO
Letting Go Brings Quiet Power
Where Is Your Faith?
Chapter 8 RELATIONSHIPS
Refusing Other People's Fears
Feeling Ignored Undervalued?

Chapter 9 FAMILY
Live in the Moment to Alleviate Parent Guilt
Parent Yourself
Chapter 10 ABUNDANCY
How to Bail Out of Economic Fears
Living Here and Now/ Freedom From Worry
Chapter 11 VISUALIZE/ THE LAW OF ATTRACTION
Discover the Abundance Within You
Happy or Unhappy About the Elections
Chapter 12 WORK
Finding Inner Peace at Work
Who is Bugging You?
Chapter 13 SELF LOVE
Releasing the Past
In Your Darkest Hour, There is Light Within You

Chapter 14 LOVE
Have You Shut Down? Stay Open
This New Day is Rising Within You
We know you will make the right decision,
Love, Light and Blessings,
Janet Alston Jackson and Walter H. Jackson