In a town of word weavers, Mary suffers through her third year of Novice Word Weaving. Mary thinks her troubles are over when she meets a gnome-elf who grants her a wish. But instead of weaving a better story, she's weaving strange yarn charms to accompany her still pathetic tales.
The Weaver offers a little magic and a lot of storytelling. Written for children 9 – 12 years old.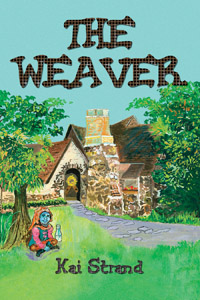 Get More Information About This eBook, read an excerpt & buy the book.
What are people saying about The Weaver?
"Do not pass on this one.  This story is so unique it begs to be read!  Kai Strand masterfully weaves a tale that engages and piques curiosity right down to the last line.  … A definite page-turner; I could not put this one down." – Lisa Barker, Biblio Reads
"Kai Strand is a master at storytelling. Her book is very unique in that adults and children can learn a very valuable lesson. Each one of us is special and we should strive to celebrate and accept each other for who we are. I also loved the way Mary's friend gives her unrelenting support. We all need friends to support us in the times of our greatest challenges." – children's author, Nicole Weaver
"It's downright adorable and middle grade readers should be very pleased with it." – Tiger Holland, All Consuming Books
"I was spellbound by this book. I just couldn't put it down when I started reading it. It is about a topic that most young and older teenagers could easily relate to." – Irene Roth, Stories For Children Magazine
Click here to read more reviews and interviews.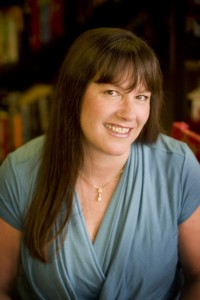 About the Author: Kai Strand is an author of middle grade and young adult novels.  She's a (very lucky) wife and the mother of four amazing kids. The most common sound in her household is laughter. The second most common is, "Do your dishes!"