THE FANS' LOVE STORY ON YOU TUBE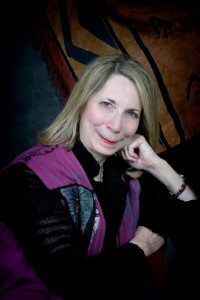 THE FANS' LOVE STORY: How The Movie 'DIRTY DANCING' Captured The Hearts Of Millions! is a celebration of this hit movie from the fans' point of view. Fans from all over the world give their heartfelt take on how the movie deeply resonated with them and had a positive impact on their lives.
You will meet an entertainment icon who served as a consultant to the movie and her real-life dance partner in the Catskills in the '8Os. You will also enjoy interviews with three people who worked at two of the film locations during shooting of the movie. In addition to twenty-seven interviews, the author shares her strong connection to the movie and background information that she gathered during her trip to one of the two main film locations, Mountain Lake Hotel in Virginia. The book also contains a folklore section, photos (including Jennifer Grey and Patrick Swayze), results of an online survey, archives from Mountain Lake Hotel, research from multiple media sources, and an in-depth bibliography.
You will discover why the movie has been popular for over twenty years and is still going strong. Even the most avid Dirty Dancing fan will learn something new. Finally, best of all, you will experience the heart and soul connection of the movie once again!
FROM THE AUTHOR:
The journey that I travelled from 2007-2010 while writing this book was really incredible and at the same time bittersweet. I learned many new things about the movie, met many people–some of whom I am sure I will be in touch with forever, had the most amazing experience of visiting Mountain Lake Hotel in Virginia–one of the two main film locations, and felt even more connected with the movie and fans of the movie. I was devastated by Patrick Swayze's pancreatic cancer diagnosis and passing. I have been and continue to be deeply touched and inspired by Patrick Swayze's heroic fight against pancreatic cancer. This book is dedicated to Patrick Swayze.
A PORTION OF THE PROCEEDS FROM THE SALE OF THIS BOOK IS BEING DONATED TO THE PATRICK SWAYZE PANCREATIC CANCER RESEARCH FUND AT STANFORD CANCER CENTER.
REVIEWS:
"Your book is both great journalism and original writing. It is a very positive testament to Patrick and his life as an Artist and the impact it had on others."
–Joshua Sinclair. Director, Writer, Producer of Jump! and multiple other films and
television shows. Austria
"Patrick Swayze captured the hearts of millions with dirty dancing twenty years ago. The Fans' Love Story: How the Movie Dirty Dancing Captured the Hearts of Millions explores the fans fascination with the work and how it made them life long fans of Swayze and the film. As Sue Tabashnik interviews fans to get an idea of why the film gained so much popularity, and much more, The Fans' Love Story is of strong interest to any fan of the film, highly recommended."
–Midwest Book Review
"A beautiful tribute to Dirty Dancing and Patrick Swayze. Anyone who loves Patrick should get this book."
–Crystal Berger. Birch Bay, Washington
"Wow! Sue you did an amazing thing! You should be so very proud of your work and of the gift you gave to all of us who participated in your labor of love. Thank you from the bottom of my heart for introducing me to so many people who share my depth of connection to Baby, Johnny and the entire Dirty Dancing experience."
–Debbie Wallerstein. Dearfield Beach, Florida
"I really appreciate it, seeing myself in there and what I had written felt almost surreal to me but I'm proud and so glad I did it. It will definitely be something I can hold on to forever and share it with everyone who is close to me. I really want everyone to know just how much Dirty Dancing impacted my life tremendously and how it inspired me to get out there and follow my dreams."
–Elly Ali. Melbourne, Australia
"This book is a must have for any Patrick Swayze and/or Dirty Dancing fan! The interviews with the people involved with the film are fantastic and give you a rare glimpse into the world of Dirty Dancing and the Catskills. The book also reminds us all of that magical moment when we found our first love. Feel the magic of the movie again and see how it touched and continues to touch lives all over the world."
–Jan Griffith. Elgin, Texas
"Sue has used her socialwork/people skills and compassion to really connect with the fans and people who worked in one way or another with this classic movie. The book is a wonderful, touching story and tribute to Dirty Dancing and Patrick."
–Mary Kiriazis. Canton, Michigan
"Every Dirty Dancing fan or Patrick Swayze fan will want this book. It is filled with insights on the movie and Patrick from many different perspectives. Personal accounts from people behind the scenes along with photos of the movie location give the reader a sense of being there. Fans' comments and personal observations from people who were there during production help to round out this wonderful reading experience and brings fans a little closer to knowing Patrick as a person."
–Ingrid Mennella. Iverness, Florida
"This is a book written by a true fan for fans. This book will help you recapture the feelings of the first viewing. The author lets the fans of the movie and some of the participants express their own unique perspectives. The reader can tell it is a labor of love through and through."
–Quentin Calvert. Berkley, Michigan
"Wonderful, well written, interesting & fun to read. So many extras, very informative. A 'must' for every Patrick Swayze and Dirty Dancing fan."
–Rosemarie Ravenelle. Putnam, Connecticut
Note: These sites also have my book for sale:
http://www.amazon.com/FANS-LOVE-STORY-Captured-ebook/dp/B0049H9DPS/ref=tmm_kin_title_0?ie=UTF8&m=AG56TWVU5XWC2, http://outskirtspress.com/SueTabashnik
http://www.likedirtydancing.com