Have you ever felt stuck? Have you ever been tied up in knots over a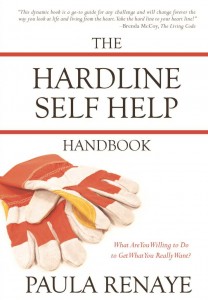 situation—you knew you needed to do something, but just weren't sure what or how?
The Hardline Self Help Handbook gives you practical techniques you can start using right now to move out of confusion and turmoil and into a place of comfort and clarity.
By taking the "kiss" approach to self help, Hardline's no-holds-barred approach uses real world examples to show we cause ourselves unnecessary conflict, confusion and pain—and how we can stop.
In this down-to-earth practical guide, you'll sink your teeth into 13 tough-love bullets and learn how some simple and easy-to-remember techniques can instantly clear up confusion and keep you on track with your goals.
And if you aren't sure what those goals are, there's a step-by-step guide to figuring it out. The "Big 4″ questions will forever change the way you look at your "wants" and make it easier to get what you're really after. There are also creative, practical and useful tools for dealing with negative people—and ways to uncover your own negative traits that need reprogramming—and much more!
Each chapter is packed with practical, yet powerful and empowering, tools to make positive changes quickly followed by "Line It Out" exercises that dig deep and make working the techniques personal. Whether it's a relationship issue, a health crisis, career collapse or other personal challenge, you'll gain the insight you need to find clarity and map out a pathway out of pain and into joy.
The Hardline Self Help Handbook has been called "Chicken Soup for the Soul with a tough-love, do-it-yourself road map to happiness"—if you're willing. And, as the subtitle challenges:
What are you willing to do to get what you really want?
Get More Information and/or Buy This eBook
Visit Hardline's website for informational, motivational and inspirational posts that can start moving you toward having the life you really want! www.hardlineselfhelp.com.
About the Author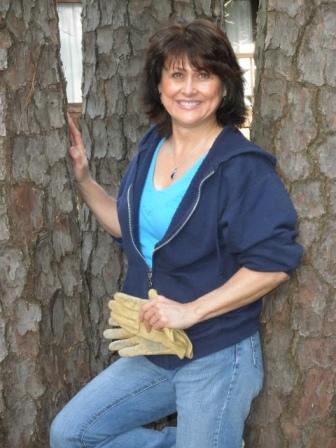 Paula Renaye is a professional life coach, motivational and empowerment speaker, regression hypnosis practitioner and award-winning author. She has been a consultant for 18 years, holds a degree in Financial Planning and is a member of the International Association of Coaches. Her passion is helping people face reality and take personal responsibility for their choices in order to reclaim their own power and live the life they really want.
Paula has been a featured speaker at conferences and events across the country, and has taught classes and conducted workshops on writing, publishing, energetic healing, self-coaching and personal development. She is an award-winning author in both nonfiction and fiction, and recently received the Indie Excellence Finalist Award for Self Help General.
Her fiction books have been featured in national and regional magazines, including Redbook, Mountain Living and Colorado Homes and Lifestyles. She has appeared on local and national television, including CSPAN's Book TV.
Writing as Paula Boyd, her first mystery novel, Hot Enough to Kill, was released in 1999, and an excerpt is featured in the University of Texas Press' Lone Star Sleuths: An Anthology of Texas Crime Fiction. The second book in the series, Dead Man Falls, won the 2001 WILLA Literary Award for Best Original Paperback. Turkey Ranch Road Rage was published in 2010 and the fourth in the series, Killer Moves, is planned for 2012. Additional titles in the Hardline Self Help Series are also planned.