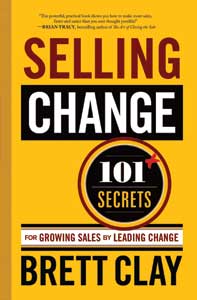 The Handbook of Change Leadership
Change happens fast in today's global, Internet-driven economy. Learn how to get ahead of these changes—and your competitors—by creating irresistible value for your customers.
In an era of globalization and internet commerce, salespeople (and the companies they work for) are in danger of becoming irrelevant. In this Darwinian environment, the traditional approach of selling solutions to problems no longer creates profitable differentiation. To survive, salespeople must become agents of change and help customers achieve their goals rather than simply solve their problems. This new, change-centric approach is the next evolution in selling and leadership, enabling companies to develop deeper, more profitable customer relationships and enabling leaders to be more agile and adaptive to changing conditions.
With twenty years of experience, most recently with Microsoft, Brett Clay has developed a complete tool-set for change-centric salespeople and executives, including 101 secrets for growing sales and delivering high value to customers. Readers will understand the five disciplines of change leadership and the secrets of change psychology that will turn them into vital assets for their customers and help them achieve explosive sales growth.
[youtube]http://www.youtube.com/watch?v=c9-btljWPLE[/youtube]
Praise for Selling Change
"This powerful, practical book shows you how to make more sales, faster and easier than you ever thought possible!"
—Brian Tracy, bestselling author of The Art of Closing the Sale
"This is the first POSITIVE book about change in a decade . . . at a time when we need it most! Buy it today, and implement it as fast as you can."
—Jeffrey Gitomer, bestselling author of The Little Red Book of Selling
"'Selling Change' is a handbook that shows how to lead customers or stakeholders through change and create high value for them in the process—and that's why it's a must-read for salespeople and business executives in 2011."
—Gerhard Gschwandtner, publisher, Selling Power magazine
"The biggest value is created by driving change. But now, it's not a luxury—it's survival. Read this book – and thrive."
—Jeffrey Hayzlett, former CMO, Eastman Kodak, and bestselling author of The Mirror Test
USA Book News, Book of the Year Awards—Winner
"Selling Change is an outstanding leadership handbook that all salespeople, managers, and executives should read."
—USA Book News
Independent Publisher Book Awards—Gold Medal Winner
"Do you think change is scary and borders on impossible? Think again. Selling Change shows how to more effectively sell your ideas, products, and services to your employees, stakeholders, and customers. Author, Brett Clay, has translated the complex and abstract principles of change psychology into an easy-to-read, fun, and practical format that business leaders and salespeople are sure to find valuable."
—Independent Publisher Book Awards
Axiom Business Book Awards—Winner
"Selling Change is the go-to handbook of leadership for this decade."
—Axiom Business Book Awards
About the Author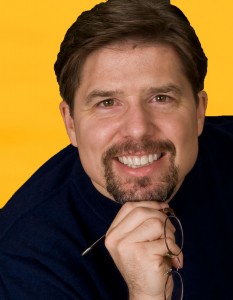 Brett Clay is CEO of Change Leadership Group, LLC, a management consulting and training firm specializing in the areas of change leadership and business performance acceleration. He is an award-winning author, award-winning marketer, international speaker, sales trainer, consultant, and a veteran of twenty years in international sales and marketing management. He has held vice president roles in sales, business development, and marketing at numerous high-technology companies and was most recently at Microsoft Corporation.

View ForeWord Reviews' Five-Star Review of Selling Change